The challenging gift hunt starts as Christmas draws near, or maybe it already started if you're very organized! We hope that today's blog can help you with that issue as we talk about personalized photo jigsaw puzzles because we all struggle to find the ideal gift for at least one person.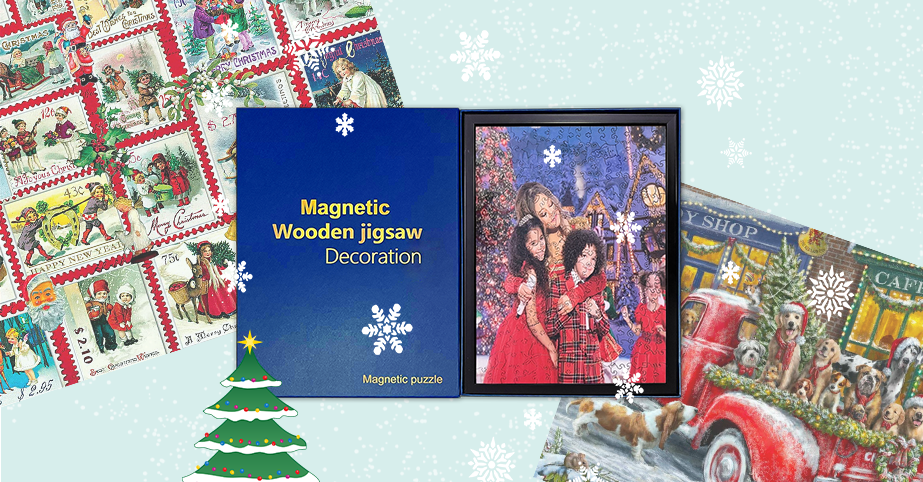 Jigsaw puzzles, in our opinion, are the ideal holiday gift at any time of year, but our selection of unique puzzle designs is truly the cherry on top. We'll examine our photo jigsaw puzzles in today's blog post.
How about one of our brand-new, one-of-a-kind wooden photo jigsaw puzzles for that extra special gift? Three different options are available.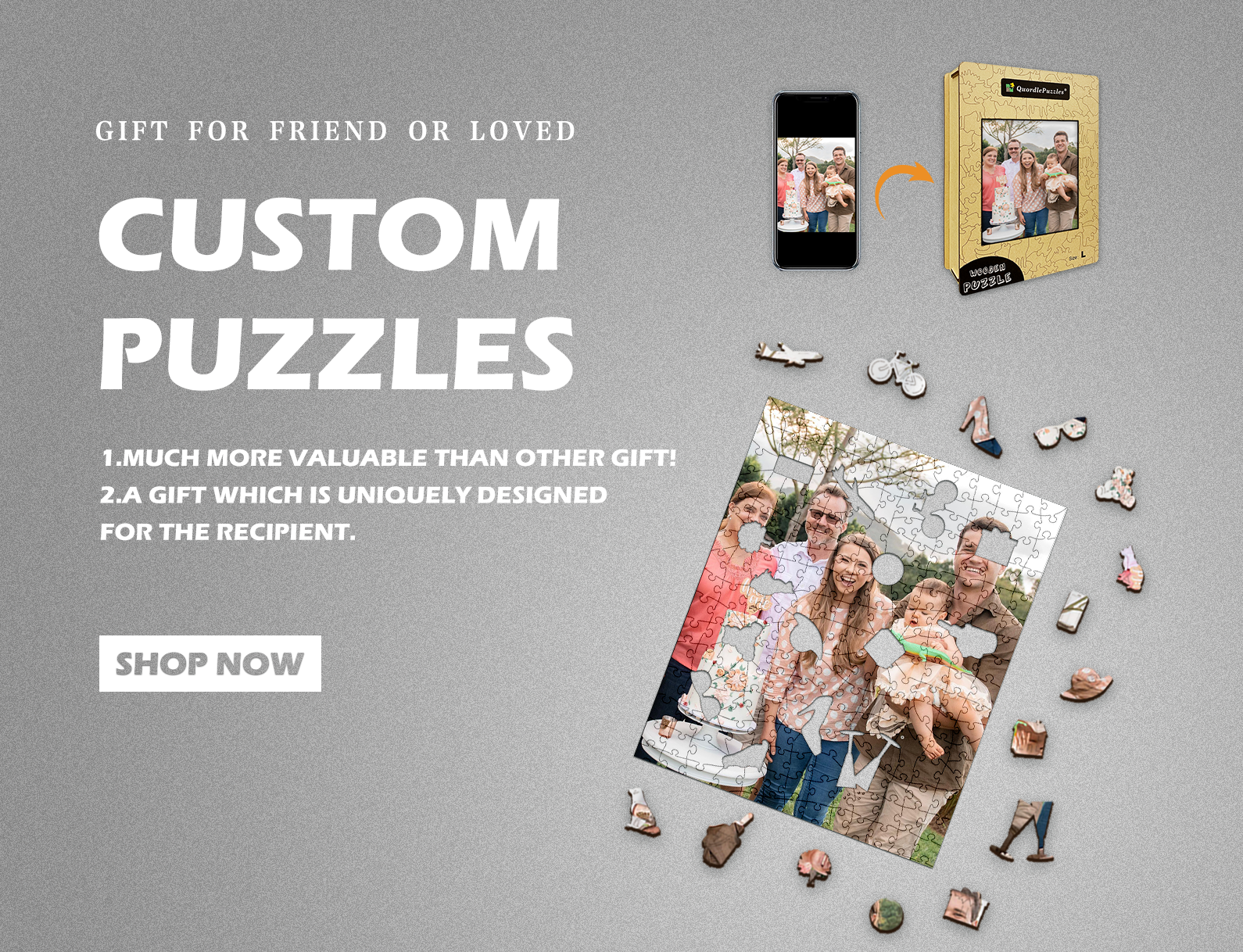 Have a upcoming birthday? The ideal way to celebrate is with our "Happy Birthday" 300 Piece Wooden Puzzle! filled with birthday-themed whimsies for a unique touch.
The "Classic" 300 Piece Wooden Puzzle is available for all other occasions and makes a lovely Christmas or holiday gift.
These amazing, personalised photo jigsaws make a truly thoughtful gift! To see the whole range, click here!